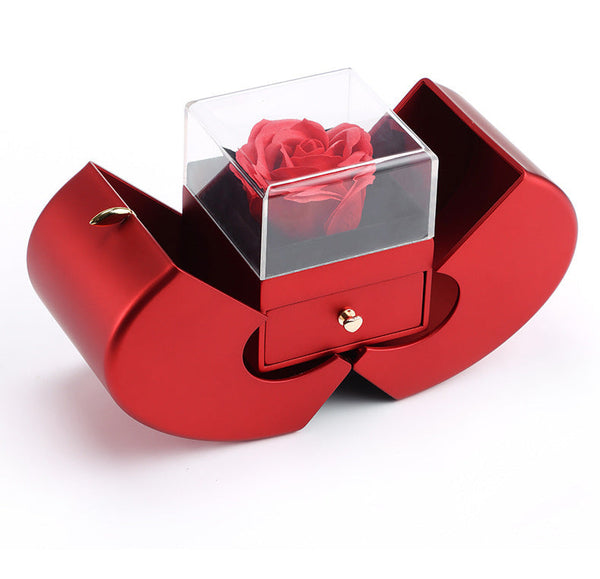 Description

Elevate your style with our exquisite forever rose jewelry box, elegantly crafted in the shape of a delicate apple. Encasing timeless preserved rose petals, this jewelry box adds a touch of nature's beauty to your precious gems. Perfect for storing your cherished jewelry pieces, it's also a thoughtful gift that combines the eternal allure of roses with the elegance of fine jewelry. Discover the fusion of nature and luxury in one enchanting piece.
Box Size: 16*12*14cm
Note: The necklace and gift box are both included.
PRODUCT DETAILS
FREE STANDARD SHIPPING
over AU$69.00
Return & Exchange
Within 90 Days 
Exclusive Design
Creative Gifts
Custom Service
Efficient & Fast 
Check out the styles featured with Soufeel on
Box Size: 16*12*14cm
Note: The necklace and gift box are both included.
' >