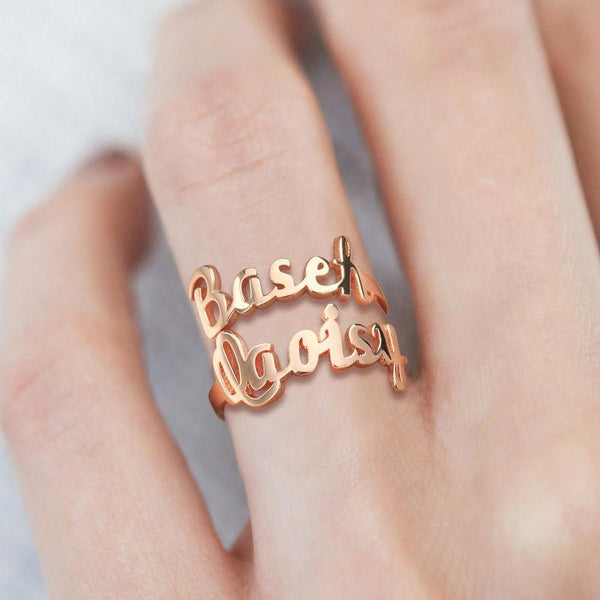 This item requires 3-5 business days to handcraft.
This item cannot be returned unless it is defective or damaged.
This item cannot be modified once you finish payment.
This item is covered by our 90-DAY RETURN policy.
Description

If you love name plate necklaces, we have a fun gift for you! Soufeel has released a lovely selection of name rings, which are exactly what they sound like. We love the idea of ​​making some of them to create a ring party in your hands. Name rings like these are lovely for gift options. They are a great way to present personalized jewelry to friends and loved ones without spending a fortune. These rings also come in different colors so you can have one that matches your trendy mood or outfit for the day. Each piece is polished so that the shine that comes out of it is brilliant.
PRODUCT DETAILS
FREE STANDARD SHIPPING
over AU$69.00
Return & Exchange
Within 90 Days 
Exclusive Design
Creative Gifts
Custom Service
Efficient & Fast 
Check out the styles featured with Soufeel on